Login to your IP Viral app.
Click "Account".
Add your ActiveCampaign API URL and Key that you previously copy / saved.
Click Submit.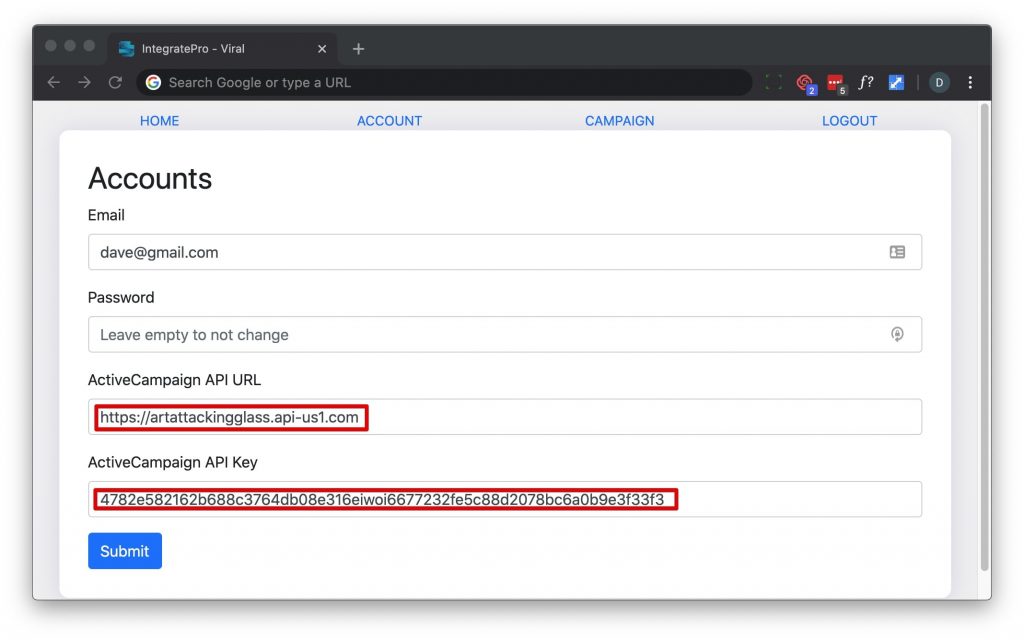 ---
Click "Campaign".
Provide a Campaign name.
Provide a Signup URL. This is a URL where your ConvertBox will appear.
Provide a Fallback URL. This is URL to send people when your Campaign is not active.
Provide a Reward URL. This a URL that you will send automatically to your promoters who delivery the signups required.
Provide a Signups required. The number of signups required for a reward.
You can optionally specify domains and domain extensions to exclude.
Tick the Active checkbox to make the campaign live.
Click Submit.