OneClick Registration Help
Instructions For OneClick On Your Server
Get your email subscribers signed up to your webinar with one click. OneClick will allow you to email your autoresponder list with a special link that when clicked signs them up to your GoToWebinar webinar – automatically.
To get started, you will need to configure a database, run the install program, and register as a developer with Citrix for privileges to use their API for OneClick registrations.
Configuration
Summary: Create a MySQL database on your webserver. Add a user with full permissions. Move the config_sample.php to config.php. Update the config.php with database name, user and password.
Step 1: Create a MySQL database
From inside your web site's CPanel, create a MySQL database, ex – gotowebinar.


Step 2: Add a User with Full Permissions
If need be, create a MySQL user and password. Add the user to your MySQL database that you created for OneClick. Be sure to check ALL PRIVILEGES before you click the Make Changes button.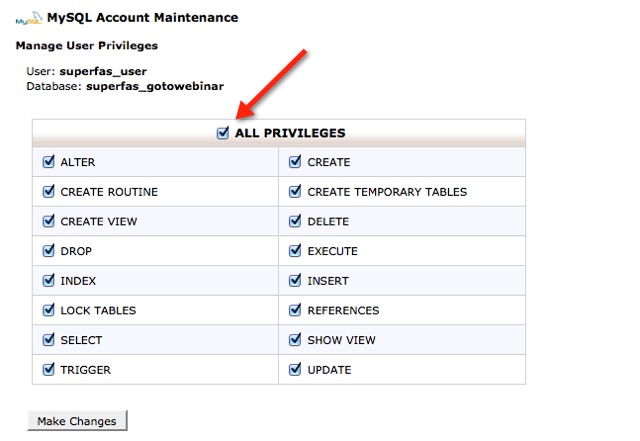 Step 3: Move the config_sample.php to config.php
From inside the CPanel File Manager move the config_sample.php file to config.php in the same directory. Alternatively, you can rename config_sample.php to config.php
Step 4: Update config.php
Edit the config.php file and add your database name, database user and password. The information should look something like: youracc_database, youracc_user, password. Replace $mysql_db = "" with $mysql_db = "youracc_database", replace $mysql_username = "" with $mysql_username = "youracc_user", and replace $mysql_password = "" with $mysql_password = "password".
Install
Summary: Run the install program. Provide a username and password for logging into your OneClick application.
Step 1: Run the install program
Load the install program, ex – http://www.example.com/citrix/install.php and run it.
Provide an email and password, confirm both. Note that the email and password can be different from what you signed up when purchasing OneClick and different from the Citrix API signup that follows.
After successfully installing OneClick, remove the install.php from your webserver.
API
Summary: You will be registering a free developer account at citrixonline and generating an API key to use with OneClick. You will update your OneClick application with the API key. This is a one time setup.
For the OneClick script on your site, you will need a global GoToWebinar account and not the older GoToWebinar accounts.
How do you know if you have a global GoToWebinar account? When you login to your GoToWebinar account, check the URL address bar. If you see an address that looks like https://global. or https://attendee. then you know you have a global account. If you notice https://www1. or https://www2. or etc., then you have the older GoToWebinar account type and OneClick will not work for you.
Step 1: Create a Citrix Developer Account
Visit https://developer.citrixonline.com/ and click on Register.
Note well that the email you use does NOT need to be the same as your GoToWebinar account email.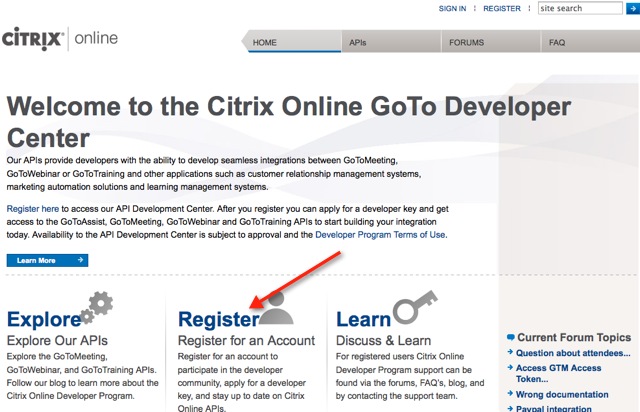 Step 2: Register your Developer Account
Fill out the form to Create an Account. Note that the Company Website does not need to be the same as where you install OneClick. Once the form is filled out, the captcha is solved and the Terms of Service are agreed to, then click Register.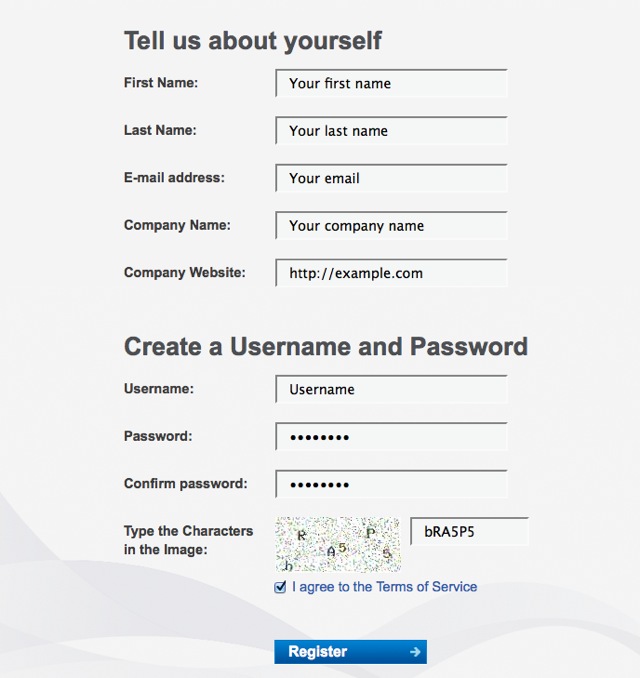 Step 3: Apply for Developer Key
Once you have successfully registered, then click Apply for Developer Key.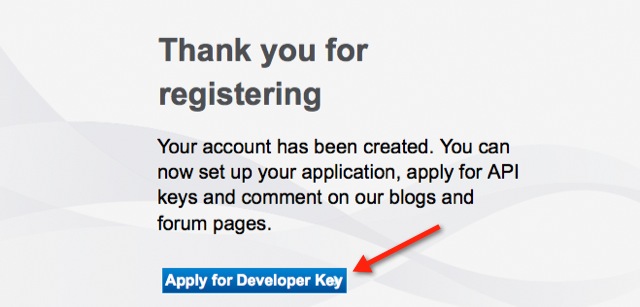 Step 4: Apply for Developer Key – Details
Provide the information requested.
Application Name: A short unique name for application, ex – "My OneClick Registration". Name should be in the range of 1 to 32 characters.
Description: Description of what this application does, ex – "A one click registration application to register my autoresponder email subscribers to my GoToWebinar webinars."
Product API: Which Citrix product is this API for, ex – "GoToWebinar". Important that you select GoToWebinar!
Expected API Requests Per Month: How many signups you expect per month, ex – 500. You can change this at a later date.
Expected Go Live Date: When you plan to start using the application, ex – . Recommend that you use the current date.
Application URL: The url that this application is registered for, ex – http://www.example.com/citrix/. Include the trailing slash (/). If your domain does not typically include the www, then do not include it for the application url (http://example.com/citrix/).
Once all of the fields are filled out, click on Apply for Developer Key.
Step 5: Approved
Once your application has been setup and your API keys have been approved, you are ready to copy the API key that Citrix has generated, ex – 2e440aa**************69efdd. Save this API key for use in your OneClick application on your website.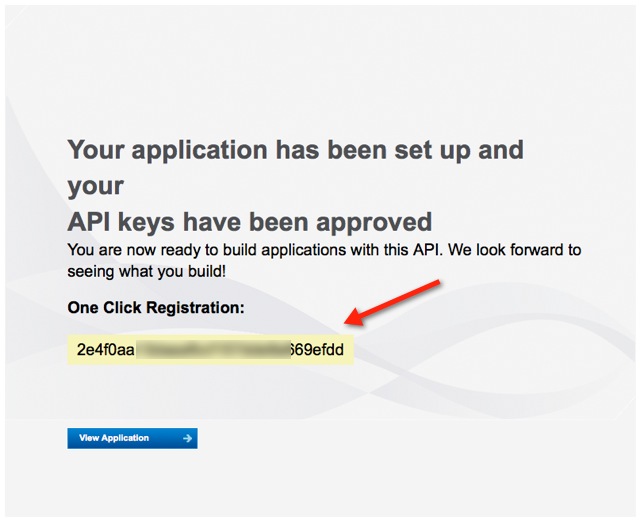 Step 5: Update OneClick
Login to your OneClick application at your site, ex – http://www.example.com/citrix/.
Click on Account, paste in your API Key, click on Update API Key.
You are now ready to use OneClick.